Long gone are the Frisk film days, snapping a new blade & dyes and bleaches to get the colours accurate,  but this is where it all started for me. Over the past twenty five years, my knowledge of retouching has evolved into a high-end world of digital delight.
In that time I was privileged enough to have worked with Quantel Paintbox for eight years before moving over to Adobe Photoshop, which I use today.
I pride myself on an excellent client service ethic, and also have a long experience of the Retouching business from the Pre Digital Age this makes me sound ancient but I'm really not..
I am a Professional Freelance Retoucher Home based in Cheshire. I pride myself upon my reputation, realistic costs, and the high standard of my work, I will always be helpful and aspire to do my best, no matter how big or small the job.
My clients include many major Advertising Agencies, Direct Clients, and Photographers all over the Country, all of whom regularly call upon my retouching expertise.
I have worked on every genre of work imaginable and I always deliver with enthusiasm and quality, never letting you down on a deadline cost, or expectation.
I enjoy every aspect of my work, from simple colour corrections to amazing digital creations that might not even exist yet.
I love what I do, and I hope that this is reflected in the quality of my work.
Please enjoy my portfolio.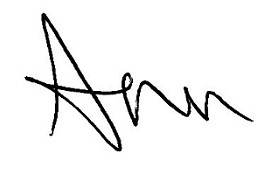 I've worked with Ann many times and she's the first person we call when we need retouch work. She has a great eye for detail and knows how to really transform an image.
She is also a dream to work with for any art director. There is always a feeling that you are both working hard together to get to a great image. And Ann never rests until the job is right.
I've always found that she has a particular talent to create really high-end work. Also she's a great person. I couldn't recommend her enough.
Ann is an exceptionally gifted retouch artiste and one of a handful of contacts that I've made over the years that I would not hesitate to endorse and recommend.
From her roots of learning her trade using a traditional airbrush, paints, inks and masking tape, she had developed her craft blending her skills perfectly with a personable, relaxed manner, making her a pleasure to do business with.
Ann has worked on many complex photographic projects with me for several years now. I have absolute confidence in her technical expertise and her ability to contribute to a better end result, to satisfy both myself and my clients' requirements.
I have enjoyed working with Ann on a variety of projects for over 5 years. She applies her vast expertise in a practical and fun manner and always treats every project, no matter its scale, with real care and attention. Importantly she has a great rapport with all the team here.
I first got introduced to retoucher Ann Mulqueeney by my old Art Director and Creative Partner Simon Rowland and ever since I met her I have been constantly amazed by both her abilities as a retoucher and what a wonderful positive person she is.
Ann's ability and technical know-how is a wonder to behold. She tackles every job with a fantastic positive attitude and the results she produces are never short of "jaw-dropping".
You always know when you have a good piece of work when people ask "who did that?". Ann has that ability. Over the last ten years I have never once been disappointed in what she has produced. Ann is the best retoucher/artist that I have ever worked with.
She is a delight to have on your team, always produces her work on time (no matter what the timescale) and to budget. We love her to bits.